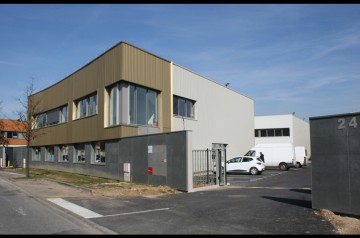 La Compagnie des Lasers is the brand under which two companies, Quanta service and Tout Laser Maintenance, specialising in the sales and maintenance of electro-optic devices for medical applications have merged.
Our policy objective: a strong Support and Maintenance service aiming to ensure that all of our clients receive the appropriate technical assistance as quickly as possible.
Our ambition: become your preferred point of contact for technical consultancy, the supply of accessories and maintenance of HFID/IPL*/laser/RFID anti-aging and dermatological devices and equipment.
Our resources:  a team of specialists, mastering all the technical aspects of such related technologies, with more than 30 years experience in the field of medical and scientific lasers.
The strengths of Tout Laser Maintenance:
a rigorous product selection
relevant industry-specific advice and solutions

unequalled good value for money.

the development of new high-technology products such as DERMATRIX (skin rejuvenation) and SILCOOL (silicone grease)

an efficient and reliable Support & Maintenance service

a dynamic, efficient and responsive support team ready to help
*HFID: High Intensity Focused Ultrasound
IPL: Intense Pulse Light
RFID: Radio-Frequency Identification