We have been operating on behalf of our partners at their clients' sites or our workshops for more than 4 years!
Our partners support our business
Since its creation, Tout Laser Maintenance EURL, a private limited liability company under sole ownership, trading as La Compagnie des Lasers, has been specialising in support & maintenance as well as the preventive and corrective maintenance of all kinds of medical devices for various brands.
As La Compagnie des Lasers' core business area, large companies consequently turned towards us to outsource their machinery's Support & Maintenance.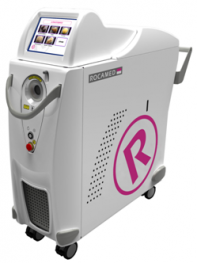 Several major groups, including ROCAMED, which markets and develops Holmium surgical lasers for urology professionals, chose to work with us because of our unique approach to maintenance of medical devices and equipment.
La Compagnie des Lasers expertise in the field of Support & Maintenance since 2006 is a valuable asset to meet your requirements in terms of technical managements.
Meeting our partners and clients' needs is the reason we are in business. We fully recognise the devastating consequences of system malfunction when such failures cannot be corrected rapidly.
Our policy objective : get your business out of trouble as soon as possible!
The strong relationship between La Compagnie des Lasers and all of its partners since 2006 allows to give priority to spare part orders, maintenance and repair of hardware/network/software failure and remote parameter adjustment.