The LASERMACH is a diode laser for permanent hair removal.
It is a new high-speed, painless and comfortable technology with a power of 1000 Watts.
The high power and short pulse times of the LASERMACH Pro provide increased treatment efficiency, and the Peltier contact cooling reduces the warming sensation that the patient may feel. A fast and user-friendly device for your practice!
Versatile LASERMACH: 3 wavelengths for all skin types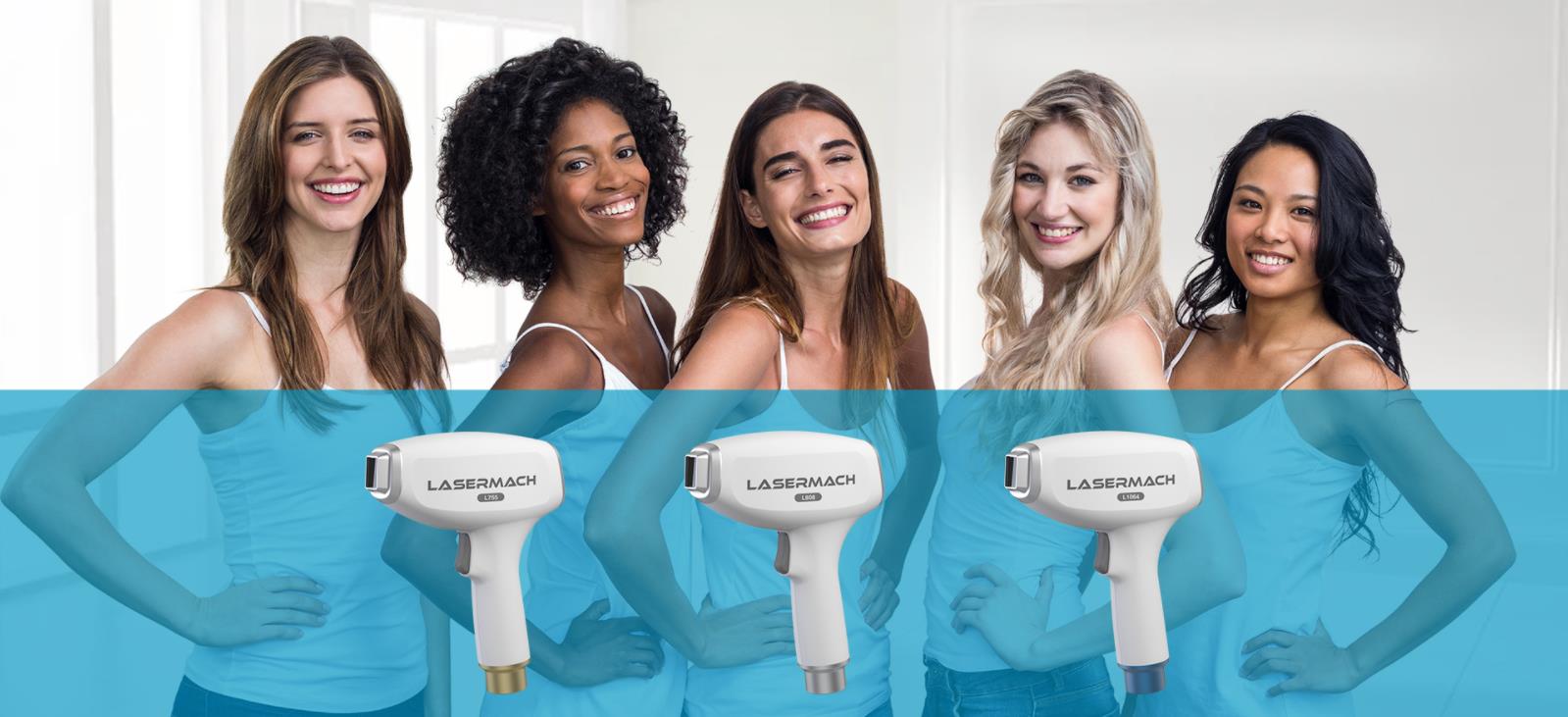 On light or dark skin, LASERMACH is very effective thanks to the 3 wavelengths:

755 nm
The absorption of 755 nm is more superficial, giving better results on facial areas.
808 nm
This wavelength is the most commonly used, and most suitable for the majority of hair areas, making it the "gold standard" for laser hair removal with optimal results.
1064 nm
This wavelength is characterized by its deepest penetration, making possible to treat black skins.
Efficient: large spot size of 12 x 20 mm
The large spot size improves the penetration of the beam allows the follicles to absorb the laser energy for better results.

Lasermach technical specifications :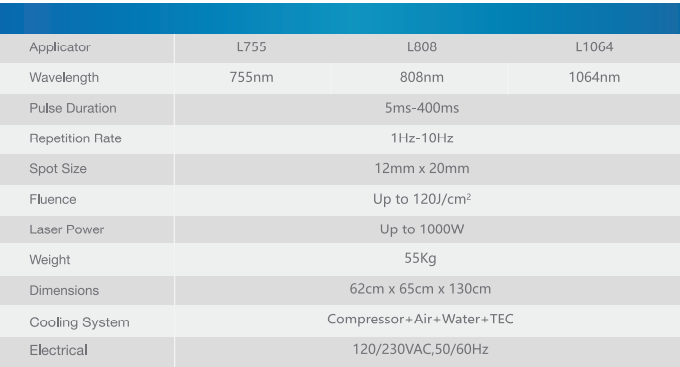 The advantages of Lasermach – an efficient laser:
Compressor cooling system
An eco-friendly laser as it works without consumables
Continuous operation: The unit runs continuously
The temperature of the Sapphire remains constant at 4 degrees Celsius
Treats all skin types: Light to dark skin
Videos :
Medical Certified Technology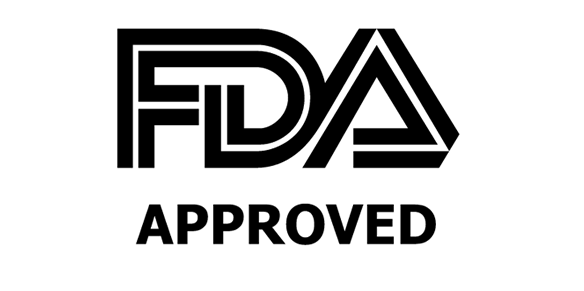 Please, do not hesitate to contact us for any further information, we would be happy to answer all your questions!