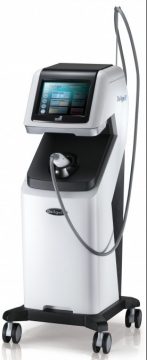 DeAge-EX is a radio frequency device manufactured by IDS Laser (formerly DAESHIN Enterprise) integrating 2 operating modes:
a non invasive treatment method using the usual contact handpiece (on epidermis)
an invasive fractional RF treatment method, using micro-needles, also called intradermal RF procedure
The protocols combined into a single device enable the following treatment processes:
Slackening skin (fine lines and wrinkle care)
Skin texture (acne scar recovery)
Stretch marks
Compared to RF devices, fractional microneedling radio frequency device DeAge-EX features very strong points:
treatment depth adjustable from 0.1mm to 4.5mm
reproducibility and accuracy: the high-density energy delivery and needle penetration depth ratio remain identical
the use of isolated micro-needles enable to target the preset depth of the skin rather than the skin layer, without impairing the epidermis
stage treatment enables quicker healing
amazing results delivered in fewer sessions!
Improved overall skin texture and lifting effects are generated in as little as 5 sessions.
DeAge-EX : 2 available RF technologies in one
Mode of operation
DeAge-EX powerful motorised handpiece enables the micro-needles to be inserted in a controlled manner into the patient's skin and deliver energy evenly and to the same depth of penetration every time.
Conventional RF average penetration depths goes up to 2mm. In contrast, DeAge-EX enables to treat tissues in-depth from 0.1mm up to 4.5mm!
An in-depth low-intensity electric charge is further delivered safely and effectively into the tissues creating localised heating to stimulate collagen production.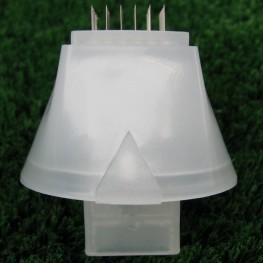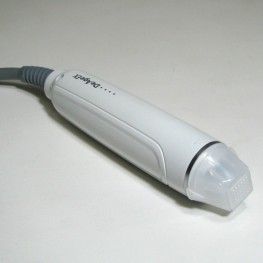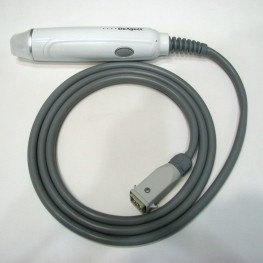 Product specification
| | |
| --- | --- |
| Irradiation type | Fractional RF (Invasive/Non-invasive modes) |
| Pulse frequency | 0.7 à 2Hz |
|  Pulse duration | 1~100ms |
| Output Frequency |  1MHz, bipolar |
| Density | 49 dots (Needles 7×7) |
| Operative modes | Invasive/Non-invasive |
| Treatment area |  225mm2 (15mmx15mm) |
| Needle dept control | 0.1~4mm |
| Electrical requirements | 100/220V, single phase, 50/60Hz |
| Weight and dimensions | 270 x 430 x 1000mm, 20Kgs |
| Screen | LCD Color Touchscreen of 8.4 inches |