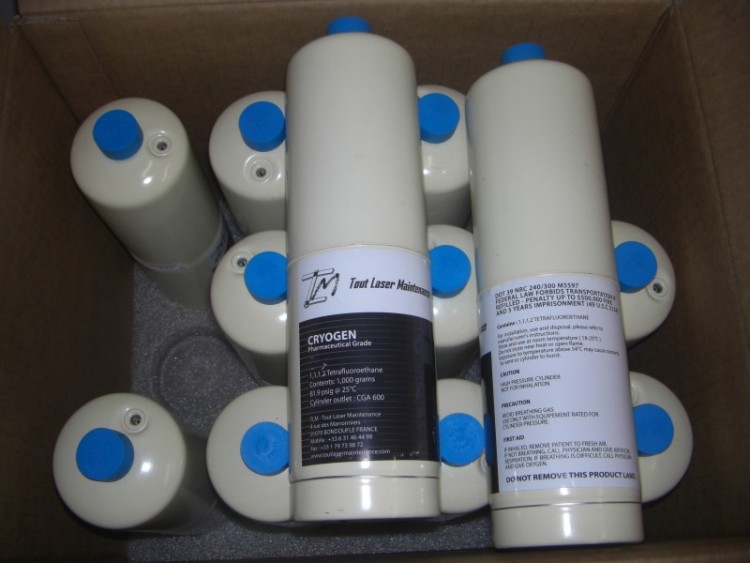 We offers newly-manufactured cryogen canisters, for all your lasers. Our cryogen canisters are consistent with the use in your lasers, and strictly identical to to the Americain trademark. The gas in these carboys is pharmaceutical grade, containing a gas of a higher purity level than those of the competition.
We remember that they are for single use, and also bear the mention "NRC" which means "non refillable canister". It is therefore not recommended to refill these bottles.
Our consumables cryogen canisters are new, and of high quality.
All orders are made by box of 12 bottles, and the price includes the shipping costs.
The canisters are perfectly packaged and stored, and ready to be shipped within 24-48h.
Buy your cryogen canisters at tech-savvy prices!
Benefit from newly-manufactured cryogen canisters!
A special 5% discount applies to all grouped orders of a minimum of 4 12-bottles boxes.