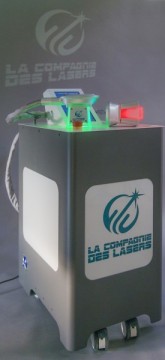 SILCOOL is a specific device involved in cryotherapy, i.e. a technology using sub-freezing temperatures to heal diseased tissues. Such cooling technique relies on a controlled, non-invasive and pain-free cold-based treatment for the destruction of localised fat. A well-known principle called apoptosis.
The constant freezing of a fraction of adipose tissues via cryolipolysis leads to specific cell changes conducting to a programmed adipocyte death, permitting the fat cells to be excreted through the natural route within a few weeks. As a result, the fat is reduced by about 30% in a given area per session affecting neither skin nor muscles.
The advantages of Silcool can be seen in its versatile combination of options enabling:
a time-limited therapy
a safe, pain-free and non-invasive treatment
avoidance of the use of analgesics
removal of 2 to 5 centimeters of fat per cure
treatment of 2 areas at the same time
the use of 4 different types of handpieces
a minimum consumable cost
a hands-free use; the operator is only required for switching on or disconnect the unit
an easy use
Full results quickly noticeable after a few months post-treatment.
SILCOOL operating instructions
Which affected areas can be treated?
This treatment is particularly recommended for people storing fat in one or different parts of the body where diets have given little or no positive results.
These are the parts of the body most often affected by excessive weight:
sides
abdomen
underarm
saddlebags
back folds
inner thighs
buttocks
Targeted therapy using SILCOOL can be used to treat the above-mentioned parts through an outline of the affected areas.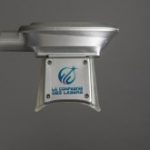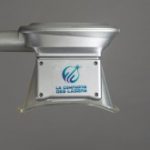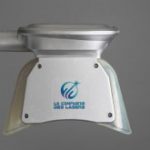 Which alternative meddecin is available?
Silcool uses one of the latest cutting-edge technologies, thereby providing a viable alternative to the following treatments:
Surgery: liposuction procedures rely on a heavy treatment used to efficiently eliminate unflattering bulging fat, the post-surgery consequences of which are difficult to bear: regional anaesthesia, post-operative pain, temporary cessation of exercises and physical activities and use of compressive garments for some weeks after surgery. Moreover, it is an expensive therapy.
Radio-frequency: such treatment tends to give good results but at least 5 sessions are required.
The outcome of such therapy
When associated with a suitable diet in conjunction with some sporting activities the treatment shows extraordinary results. A waist reduction between 3 and 5 cm is frequently observed after just 1 60-min session in the abdomen or the side areas.
In terms of practical use, SILCOOL has 4 different types of medical handpieces that are selected based on the targeted areas. With SILCOOL two areas can be treated on the same day. The handpieces provides suction of the fat tissues on both sides via a Peltier effect cooling system.
The first half results start to show an initial positive effect after 4 to 6 weeks in a process spreading about 3 months.
The process can be performed in 3 treatment sessions per area in total when giving cause to an initial unsatisfactory fat reduction. Nevertheless, the process generates in most cases expected results after just 1 or 2 treatment sessions.
Product specification
Type
SILCOOL
Hyperthermia
37-45°C
Cryotherapy
5° to -9°C
Cooling cutput pressure
10 to 80 KPa
Treatment session duration
40 to 60 minutes
LED output
Red diode (630 nm) : 50 mW x 4

Green diode (570 nm) : 50 mW x 4

User interface
8-inch colour touch screen
Input voltage
100/230VAC – 50/60 Hz – 400 VA
Packing size
495mm x 575mm x 950mm
Weight
45 Kgs
SILCOOL cooling cutput temperature: -6°C