SHINY-EVO is an IPL device (Intense Pulsed Light) certified medical CE. The device adopts OPT (Optimal Pulse Technology), which emits constant energy for optimal clinical results. To do so, it uses the three-dimensional technological concept: energy + pulse time + waveform.
SHINY-EVO offers improved efficiency but also increased safety thanks to better light distribution.
SHINY-EVO got a large sapphire size: 7.5 cm², and 2 dedicated applicators. This offers a wide range of treatments, such as hair removal, photorejuvenation, acne, vascular, wrinkles removal and pigmented lesions treatments.
Advantages of SHINY-EVO
Up to 300,000 shots per applicator
Large sapphire size: 7.5 cm²
Firing frequency up to 10 Hz
Powerful skin cooling
Best value for money on the market
Fast and efficient after-sales service
Max. power 35 joules
Depilation and anti-ageing handpieces supplied
Low cost of use
Innovative technology for photorejuvenation and hair removal!

Detailed advantages of SHINY-EVO
Large spot size and firing frequency up to 10 Hz
With a spot size of 15×50 mm and a frequency of 10 Hz, the processing time is 3.5 times faster. That is to say that a face can be treated in 15 minutes and legs in just 30 minutes!
It maximises patient comfort thanks to the continuous cooling system
Advanced cooling technology to maintain a constant cooling of the skin during the treatment. But also to minimise the risk of burns by providing increased treatment comfort for the patient.
The simple and intuitive graphical interface
The graphical interface is intuitive and welcoming. It offers a professional mode for experts & a smart and simple mode with predefined parameters for beginners.
The two applicators with narrow bandwidths
SHINY-EVO is equipped with filters with a narrow bandwidth, consequently, the results obtained are impressive!
→ 1st applicator: 640-950 nm for depilation (usually 610-1200 nm)
→ 2nd applicator: 530-950 nm for photo rejuvenation (usually 510-1200 nm)
Equipped with 6 Japanese made capacitors (10,000 µf each) for fast charging time

A 3000 W square wave power supply that delivers uniform and constant energy

A German-made pulse xenon lamp with up to 300,000 flashes

A stable energy supply
The constant energy supplied by the SHINY-EVO allows a safe treatment and maximises the effects of the treatment for all skin types.
Adjustable cooling system
SHINY-EVO's solid-state cooling system can be controlled with a fingertip. It also maintains a constant temperature of the treated area once it is set. To conclude, this cooling system is designed to minimise patient pain and side effects.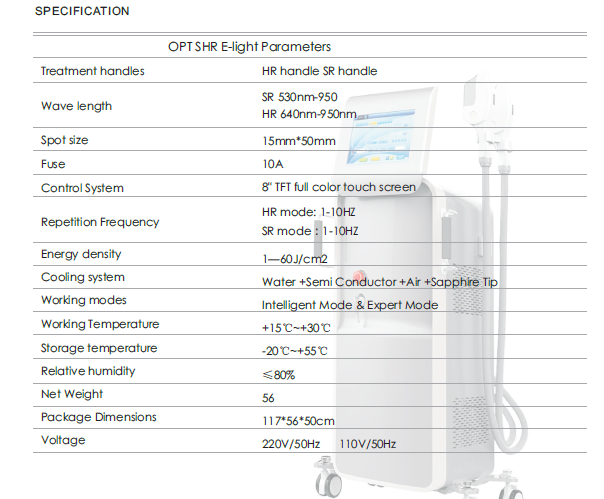 For further information, contact us and ask for a demonstration! Our sales team travels all over France and Europe.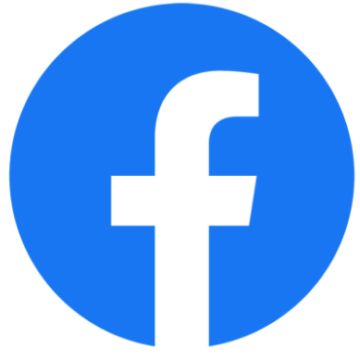 Follow us on Facebook!