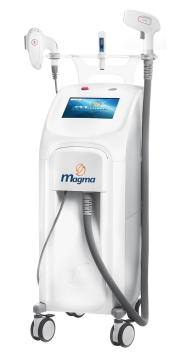 Formatk MAGMA is a next generation platform for use in medical and aesthetics treatments. The 808nm diode laser, 1064nm Nd:YAG laser and IPL technology's multifunctional combination provides a one-source solution for all therapies based on light and laser. The machine makes skin cosmetic treatments available all at once to practitioners, while ensuring a greater choice of treatments and synergistic treatment protocols.
MAGMA : 3 advanced laser technologies into one single system
The MAGMA platform supports a variety of protocols, such as permanent hair removal, treatment of pigmented/vascular lesions and acne, photo-rejuvenation, skin whitening and nail fungus.
MAGMA in a few figures:
3 Technologies
13 applicators
5 modes of laser diode operation
18cm² per second (maximum spot sizes)
4°C: contact cooling
1250 Watts (diode laser radiant power)
3 million pulses (lifetime guarantee, ALD & LLD)
1.5 million pulses (lifetime guarantee, Nd:YAG)
2 internal cooling systems
0 consumables
As described below, the high performance of the MAGMA platform lies around the combination of 3 technologies, the individual features of which offer a strong competitive advantage over the current competitors.
The Diode Laser 808nm: featured in the ALD and LLD Applicators, it is one of the fastest and best-performing permanent hair removal systems for high-volume hair removal therapies, resulting in fast, effective and painless treatments. In addition, its 5 modes of operations available via the MAGMA platform enable to treat all skin conditions, including darker/tanned and untanned skin, without the risk of any major post-operative adverse conditions.
| | |
| --- | --- |
| ALM Applicator | LLD Applicator |
The 1064nm Nd:YAG Laser: features a longer lifespan, with pulses 6 times higher than that for the averaged pulse, as compared with traditional applicators. The MAGMA Applicator is fitted with 3 interchangeable tips (3, 5 and 8mm), a cooling system and a beam laser pointer for optimal accuracy and comfort.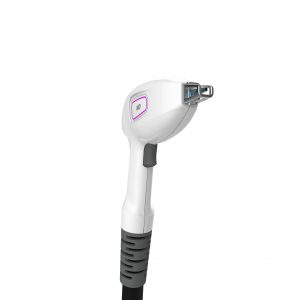 The IPL Applicators: featuring the highest pulse-density modulation in the global market for laser devices (22J/cm² in 5ms), Formatk IPL Applicators offer a large variety of treatment solutions setting a new standard in treatment efficiency and patient care and generating excellent results. The MAGMA platform also gives practitioners the choice to tailor treatment settings based on their clinical experience [OU tailor treatment to each individual patient].
With MAGMA benefit from 3 different spot sizes for each of the 4 available apps and a choice of 10 different applicators.
| | | |
| --- | --- | --- |
| Facial Skin Rejuvenation Applicator IPL F-SR with 1.6cm² light guide | Body Skin Rejuvenation Applicator IPL B-SR with 3cm² light guide | Skin Rejuvenation Applicator IPL SR with 6.5cm² light guide |
A context of total control and enhanced safety
Practitioners are well aware that there is no ideal universal patient-centred clinical method of consultation. Thanks to the synergistic benefit of the laser's energy generated within the different handpieces, the 3 technologies provided by MAGMA enable use of a variety of treatments for the practitioners. Treatment protocols utilising each of the 3 technology help develop individualised therapies based on the patient's (Fitzpatrick) skin phototypes and peculiarities.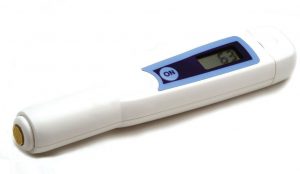 The MAGMA platform offers a multi-modal treatment method. Selection of the mode and settings is made possible effortlessly by the use of the Melanin Reader (diagnostic device). Such Reader helps determine the average melanin density of the skin and appropriate treatment settings. Therefore bringing along an enhanced monitoring, increased efficiency and reduced risk for each skin type.
Fast painless and permanent treatments
Trying a new machine takes valuable time! Every details of MAGMA have been thought through accordingly for both an easy and seamless navigation. Some of its key features:
cutting-edge components incorporating state-of-the-art technology and top-quality elements for fast and painless therapies for all types of skin
dual action [OU advanced dual (path)] cooling system operating safely in a variety of extreme conditions, even with ambient temperatures up to +27.5 °C.
MAGMA includes many options enabling treatment of a wide range of skin scarring :
Permanent hair removal (through Laser Diode, Nd:YAG and IPL)
Active acne
Vascular lesions
Photo-rejuvenation
Pigmented lesions
Skin whitening
Nail fungus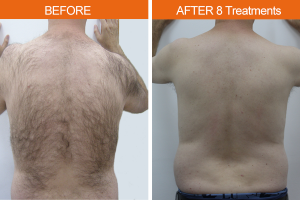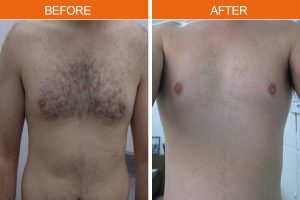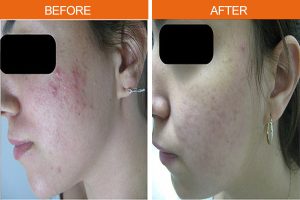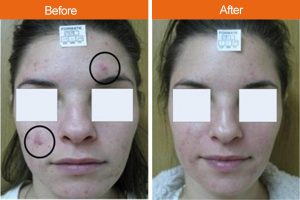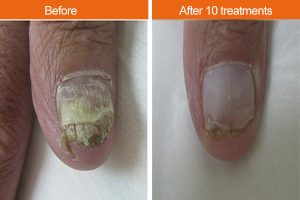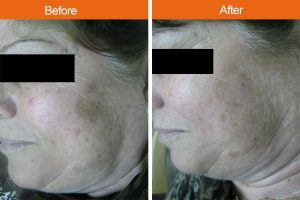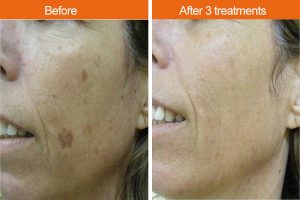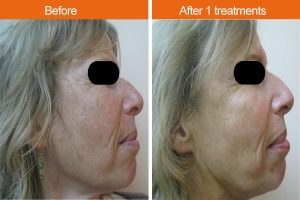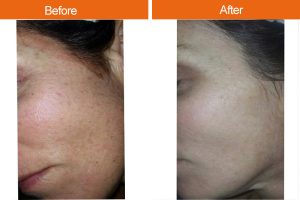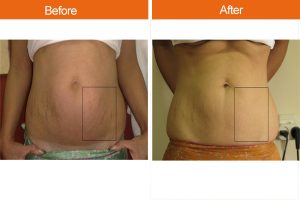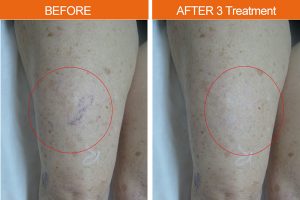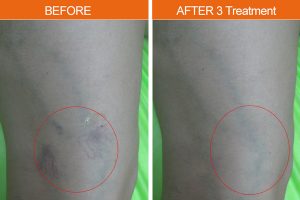 Comparative benefits of technologies
Efficient and optimal skin protection
IPL-USP (Ultra Short Pulse)
The Formatk flash-lamp-based IPL-USP technology enables effective hair removal procedures without added risk of injury. Such safety is ensured using pulsed source where each pulse has a duration less than 15ms to allow the laser to deliver the needed energy to destroy the entire follicle while protecting the pigment in the epidermis.
Faster treatments
IPL-UPC (Ultra Pulse Control)
The large-size sapphire crystal [OU The larger lightguide] utilised by the IPL-UPC technology allows to cure large treatment areas up to 6.5cm2. Such technology helps reduce the processing time dramatically without compromising care efficiency, safety and quality.
Fast and efficient. Suitable for use for all skin types
808nm Diode Laser
The 808nm laser diode allows for extremely effective, painless, safe and permanent hair removal results. The 5 available modes of laser diode operation help select the method that best fits each patient with great effectiveness. The 'Fast Mode' option enables hair removal on all types of skin quickly and painlessly.
1064nm Nd:YAG Laser
The 1064nm Nd:YAG Laser is a safe and effective way of treating vascular lesions and permanent hair removal. Such wavelength causes light to penetrate deeper into the skin's surface enabling electrocautery of small blood vessels that disappear slowly and naturally after treatment. The1064nm Nd:YAG Laser can also be used as a therapy to remove fine and light hair.
A quick and easy-to-use multilingual user Interface
With its new generation touch-screen user interface the Magma platform allows the user to customise the therapy settings easily and intuitively with the swipe of a finger ensuring full control over individual settings.
The options available to set up the (Fitzpatrick) skin phototypes are greatly facilitated by the Melanin Reader allowing for effective and safe treatments.
Additional real-time information on the status of the device or applicators is available in English, French, German, Italian, Portuguese, Russian and Spanish via the menu language module.
ALD: Advanced Laser Diode
IPL: Intense Pulse Light
LLD: Large Laser Diode