CLATUU from Classys, is a medical CE device of Cryolipolysis allowing a natural reduction of fat by the cold. The Classys Cryolipolysis procedure is totally non-invasive and no anesthesia is needed, it works by placing applicators that sucks and cool down the stubborn fat deposits.
Why CLATUU ?
Non-invasive Procedure
Natural Body Remodeling
Clinically proven results 
Dual aplicators : two handpieces with 360°, powerful cooling technology down to -9 °C and suction of 50 Kpa.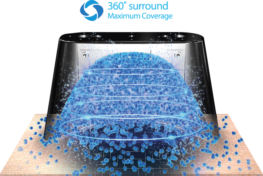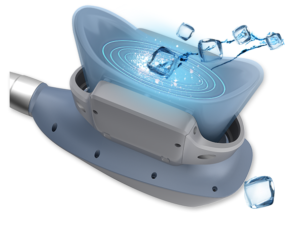 The all new 360° cooling method (Patented by Classys) transfers cooling energy to the entire treatment area, with the other devices, only treating each side of the fat fold.
CLATUU technology provides stable treatment temperatures, improving patient outcomes and comfort.
For which areas ?
Abdomen
Back
Bra bulge
Buttocks
Flanks – Love handles
Thinghs
INCREDIBLE RESULTS !
The first results appear in 4 to 6 weeks after the first session. The result will be continuously improved during the next 3 months.
According to the clinical studies carried out, a session with an applicator reduces the fat mass by 30%. The CLATUU has two applicators, so it is possible to lose 3 to 5 cm of waist and 2 to 4 cm on the thighs.


How does the CLATUU work ?
Apoptosis is the result of prolonged exposure of fat cells to a negative temperature. These cells, more sensitive to cold than the surrounding tissues, are purely and simply destroyed, non-invasively, and without post-treatment consequences. The CLATUU procedure crystallizes the fat cells, which are then eliminated by the body's natural pathways.
RESULTS